Bye-bye Xpresso, Hello Kitty! Winkel CannaBioDay
Jeez how incredibly cool! The medical marijuana site has written a nice article about the store CannaBioDay.  "On December 1, CannaBioDay opened a special CBD store in Zwijndrecht. The store is the result of a collaboration between Goldfish Amsterdam and CannaBioDay. CannaBioDay is located in the Walburg shopping centre and offers ample free parking. Many cannabis lovers know the place because it was where coffee shop Xpresso sat for years ' Before Kitty Schaap founded CannaBioDay last year, she worked as an assistant administrator at Xpresso for almost eight years. Opening the store is 'a dream come true'. Kitty: 'The first luxury CBD store in Zwijndrecht, where everyone is welcome'
Bye-bye Xpresso, Hello Kitty!
Because there are no trade fairs or events for the time being due to corona, both entrepreneurs decided to join forces and operate a physical store in Zwijndrecht for six months. Goldfish has been working for years with a wide range of products with CBD and CBG, CannaBioDay specializes in CBD products for pets. The range in the store, which measures ninety square meters, is therefore very extensive, especially by Dutch standards.
CannaBioDay is located in the Walburg shopping centre and offers ample free parking. Many cannabis lovers know the place because for years coffee shop Xpresso, one of the four foundation coffeeshops in the Netherlands, was located here. Before Kitty Schaap founded CannaBioDay last year, she worked as an assistant administrator at Xpresso for almost eight years. Kitty: 'It's an incredibly big loss now that Xpresso is closed.'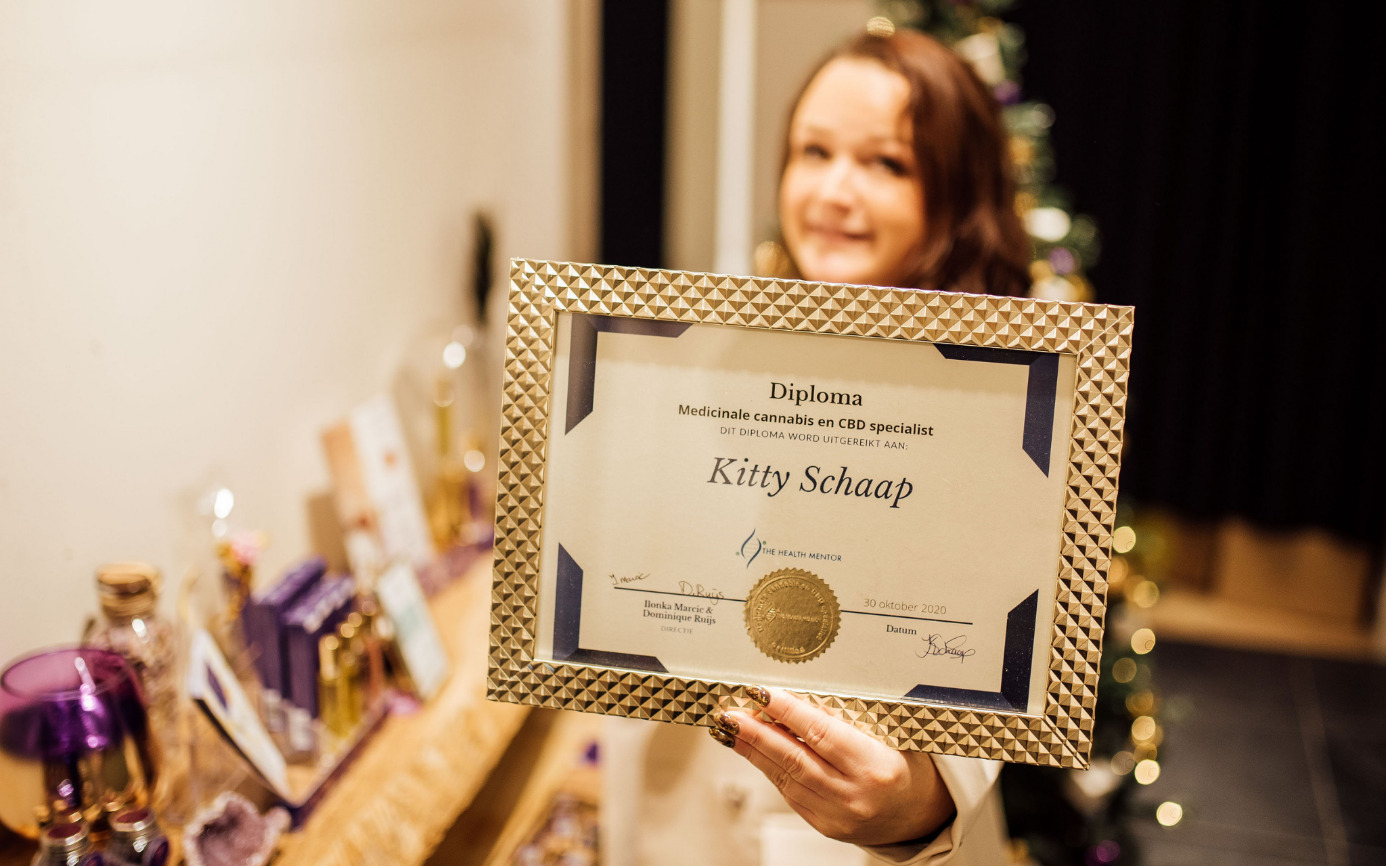 CBD, hemp, cosmetics
Because of her work at Xpresso, Kitty started to delve into the special properties of the cannabis plant. 'The target group that uses cannabis is very varied. There are consumers for recreational use, but also many who use cannabis for medicinal purposes, even on referral from their doctor.' In September last year she jumped into the deep end and started CannaBioDay.
Opening the store with Goldfish 'a dream come true'. Kitty: 'The first luxury CBD store in Zwijndrecht, where everyone is welcome. With the wide range of well-known brands: all high-quality CBD products from Goldfish Amsterdam, natural hemp snacks from True Hemp for pets, Felina Gold CBD cosmetics and of course our own brand CannaBioDay for humans and animals.'
The interest in CBD continues to grow, that's for sure. Kitty: 'The demand for high-quality CBD products is increasing, and so is the demand for a physical store. Every day emails came in from customers for personal advice. Customers want to be able to taste and try CBD products using samples, but above all they want personal expert advice and a listening ear. Last week we were flooded with compliments and flowers.'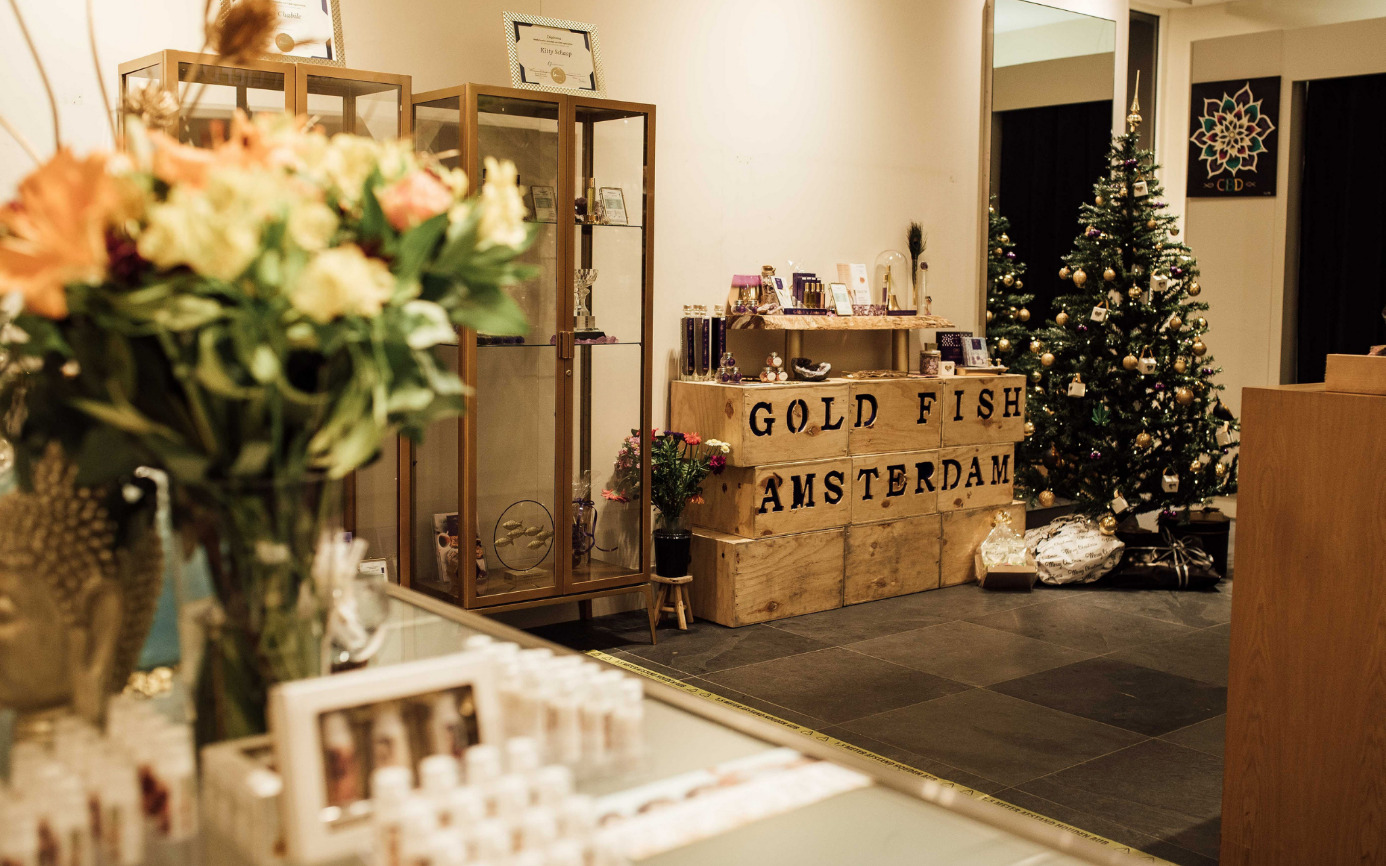 Ask for professional advice and guidance
Kitty holds a Health Mentor  medical cannabis degree and keeps up with the constant flow of new information about CBD and other cannabinoids. 'The demand for professional advice and guidance in the administration of cannabis and related products is increasing. This is because more and more scientific studies are being published that show the effect of cannabinoids in various diseases. The knowledge and learning skills of the cannabis plant and the endocannabinoid system in the body is a specialised field.'
Education
There are still many misunderstandings about CBD, Kitty notices. 'Different oils are mixed up. And people are still afraid or wary of getting stoned or high from CBD. Consumers want to know which dosage and percentage is wise and which CBD oil is good. Due to the popularity of CBD, there are also hundreds of brands and this leads to unrest among many people. We want to remove that unrest by sharing the right information. From January there will be information evenings. During these information evenings, customers get a clear picture of what CBD does in the body. And how everyone can use this special dietary supplement.'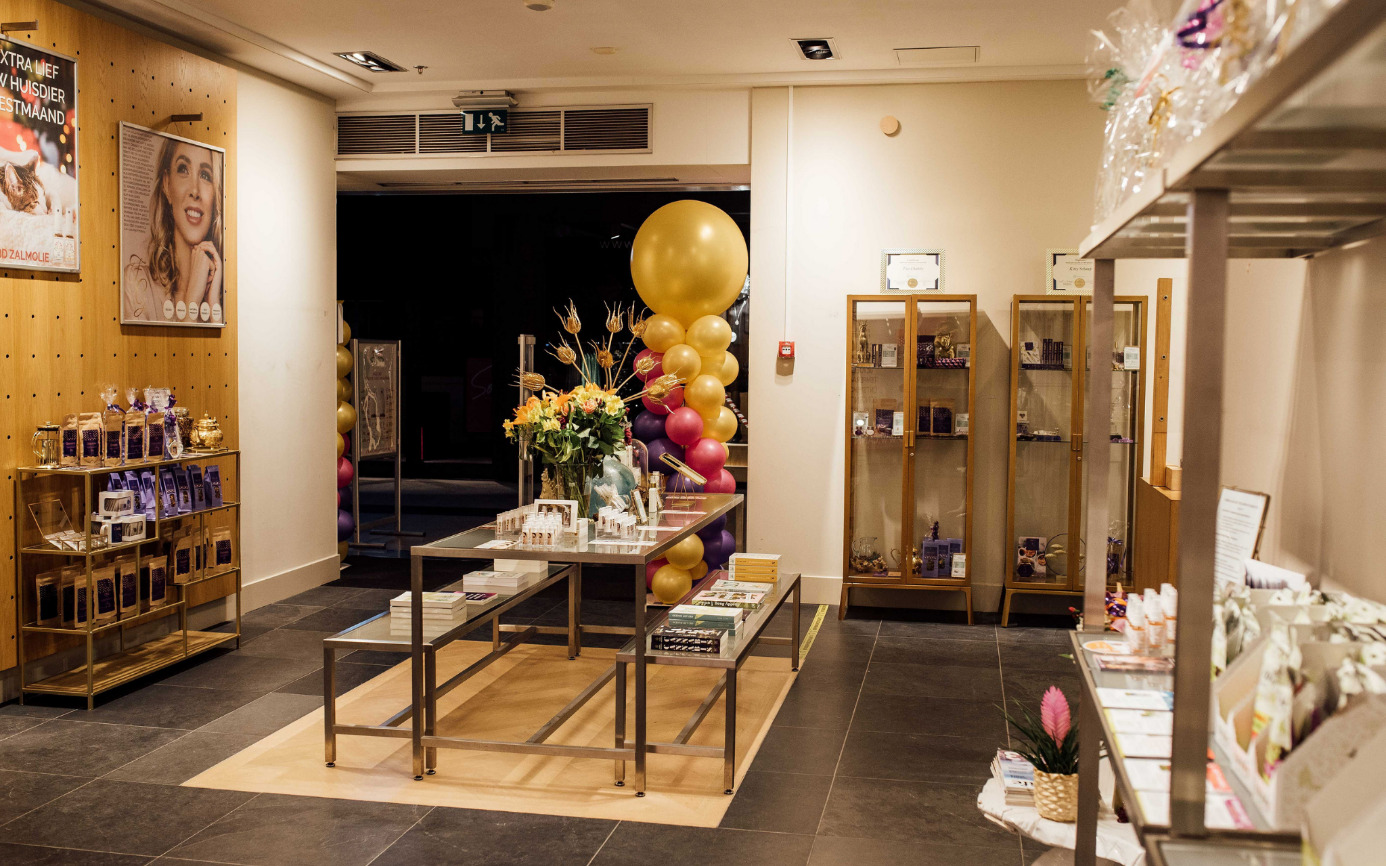 CannaBioDay
Court of Holland 132
3332 EH in Zwijndrecht
Source: www.mediwietsite.nl
---