ANIMAL EVENT 2022
CannaBioDay will be at Animal Event for the first time this year with our hemp products. On 6, 7 and 8 May 2022, the De Beekse Bergen site in Hilvarenbeek will be transformed into a true pet festival. This year the fourteenth edition will take place and the event is known among many animal lovers from all over the Netherlands and Belgium. The event is suitable for young and old and your dog is of course also welcome. This year CannaBioDay has a booth on the dog beach. A great opportunity to introduce all pet owners to our unique hemp products.
VISIT OUR STAND DURING ANIMAL EVENT 2022.
A fun day out, meeting other animal lovers, getting to know different breeds, learning more about the behavior of your pets, these are all elements within Animal Event 2022. Whether you like rabbits, horses, sheep, cats , dogs or reptiles, there is plenty to do for young and old. During Animal event you can enjoy spectacular animal shows, interactive workshops and atmospheric food courts. There are also 160 different exhibitors where you can enjoy shopping. These elements will make your visit to Animal Event complete. In short, a fun day for people and animals. CannaBioDay has a stand on the dog beach this year. Feel free to visit our stand to shop or for personal advice if you have any questions about our hemp products.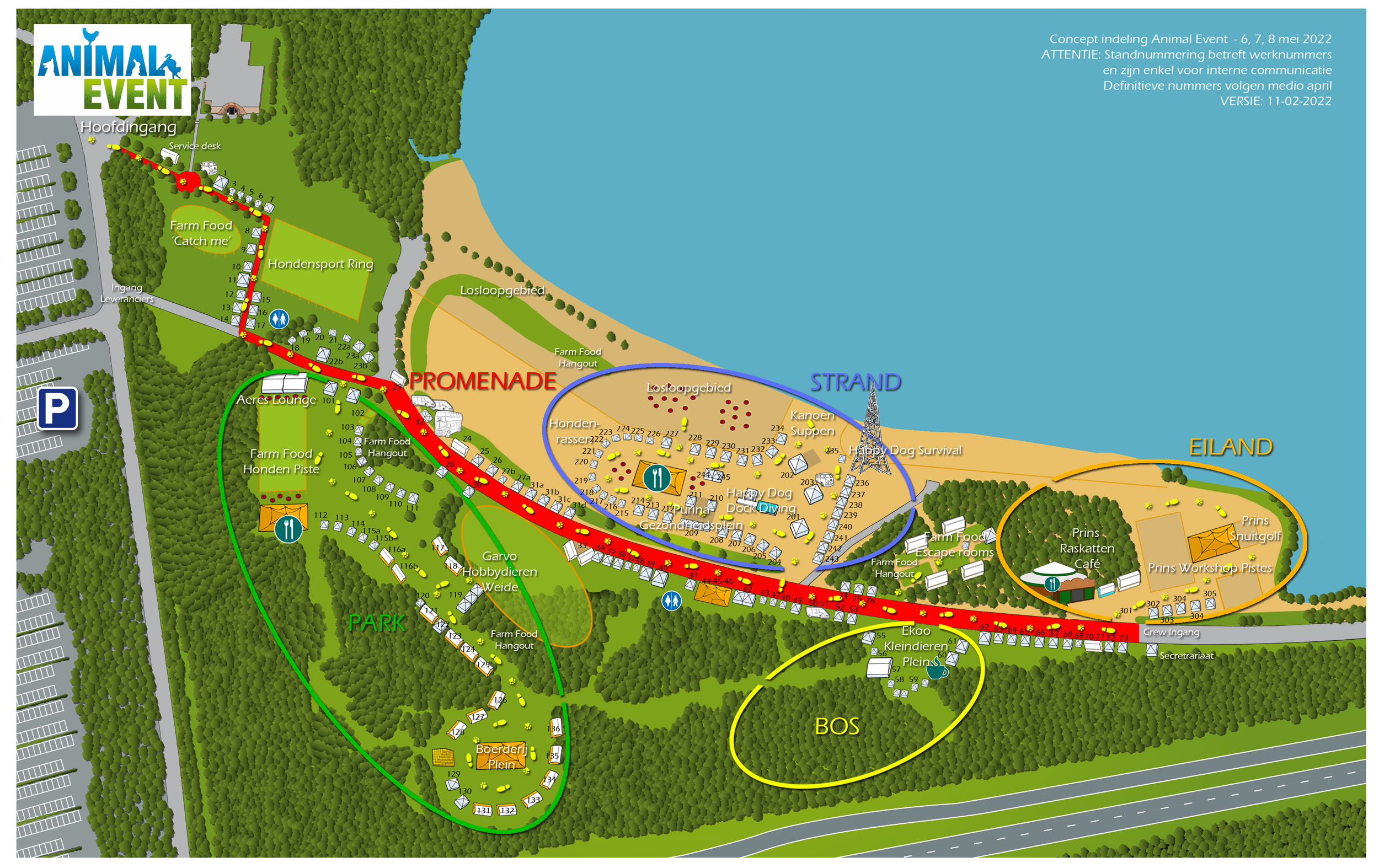 WHAT MAKES ANIMAL EVENT 2022 SO UNIQUE.
– The faithful four-legged friend can join us on the road!
– A varied walking route along 160 stands and 4 demo slopes. (CannaBioDay is on the dog beach)
– Suitable for young and old with 400+ demonstrations.
– Activities for dog and owner: workshops and competitions.
- Food trucks and horecapleinen with live entertainment.
PRACTICAL INFORMATION:
Event: Animal Event 2022.
Location: Event Center Beekse Bergen, Beekse Bergen 1, 5081 NJ in Hilvarenbeek.
Dates: 6,7 and 8 May 2022.
Time: 10:00 AM – 5:00 PM.
Parking: Near the main entrance of Animal Event is a large parking lot.
Access: Order your ticket online :
More info www.animal-event.nl
---